Madpixel's participation in the Art Project, powered by Google
The world presentation of the Art Project powered by Google was held today at London's Tate Britain. Google has partnered with some of the world's greatest museums in order to bring art closer and make it more accessible to everyone via the Internet, offering a hitherto unknown, comprehensive experience. If you want to know more about the project, please read Google's official blogpost.
Madpixel was one of the agencies that had the opporunity to work with Google in one of the components of the project and develop the gigapixel operations.
They can be explored through the Art Project powered by Google with a quality and resolution that are unique and that allow us to delight in all their nuances as we zoom deeper and deeper into the paintings.
Ultra high resolution images allow to savor details of a painting that cannot be perceived with the naked eye, look more deeply to study each artist's brush strokes and style of painting, to the point where we can even see the canvas and paint that were used. And, of course, secrets hidden in each work of art are disclosed, details that we probably wouldn't be able to see even when standing right in front of the painting itself.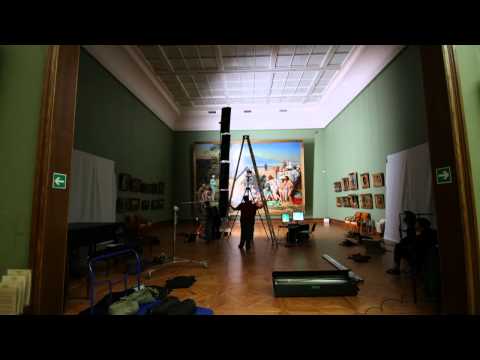 We would like to thank the administrators and staff of all of the participating museums for their wonderful support and for sharing their excitement and passion for the project with us, and the Google employees that entrusted us with this task and allowed us to be part of this wonderful project.
Tweet
Share in: